Vote
For further training via the Zoom program or at our office? ?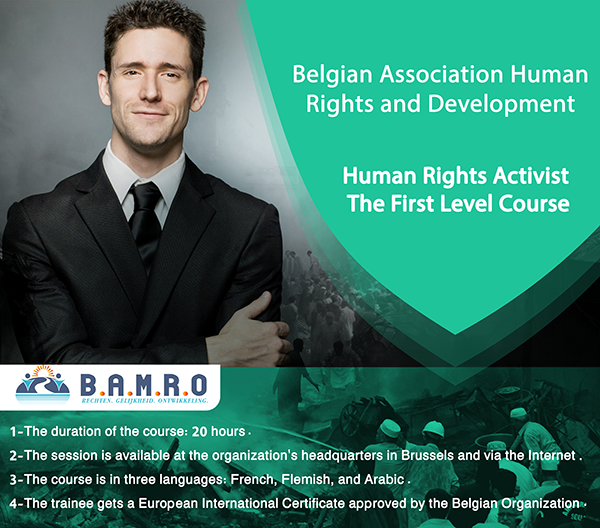 05-09-2022
Human rights activist, the first level course 30.11.2022
In the midst of violence and various conflicts and blind terrorism, and tendencies, and what to monitor the human rights monitoring seem to have a great impact in impact in fighting all that, and in contributing to the reduction of violations and the deployment of human justice .To these aims, we invite you to become ahuman rights activist and be a creater and keeper of human justice through participation in the cycle "human rights activist first level".
. 1. The duration of the course: 20 hours
2. The session is available at the organization's headquarters in Brussels and via the Internet.
3. The course is in three languages: French, Flemish, and Arabic.
4. The trainee getsa European international certificate approved by the Belgian organization.