Vote
For further training via the Zoom program or at our office? ?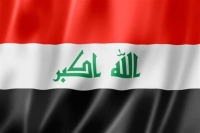 Observations on the additional information submitted by Iraq under article 29 (4) of the Convention
Introduction
The Committee welcomes the additional information provided in a timely manner by Iraq under article 29 (4) of the Convention, as requested by the Committee in its concluding observations on the State party's initial report (CED/C/IRQ/CO/1). The Committee also expresses its appreciation for the cooperation of the State party throughout the procedure, including on the occasion of the constructive dialogue held with the State party's high-level delegation headed by the Minister of Justice of Iraq. In that dialogue, participants focused on the measures taken by the State party to fulfil its conventional obligations relating to (a) progress in the process of adoption of the bill on enforced disappearances; (b) the State party's development of strategies to prevent enforced disappearances, to search for disappeared persons and to investigate alleged enforced disappearances; and (c) the State party's interaction with the Committee in the context of its urgent action procedure.
A. Positive aspects
The Committee welcomes the efforts made by the State party to address allegations of enforced disappearances committed in the territory under its jurisdiction, including the establishment of two fact-finding committees (in 2016 and 2018), and the steps taken to draft a bill on the protection of persons from enforced disappearance in 2017 and 2019, and of a law on crimes against humanity. The Committee also welcomes the State party's willingness to strengthen its cooperation with the Committee.
B. Implementation of the recommendations of the Committee and new developments in the State party
The Committee, while fully aware of the numerous and serious challenges faced by the State party, deeply regrets to note that a pattern of enforced disappearance persists over much of the territory of the State party, and that impunity and revictimization prevail. The legislation in force, its implementation and the performance by the competent authorities of their functions are mostly not in compliance with the Convention. The Committee is concerned about the lack of reliable data on cases of enforced disappearance, the reduced number of convictions for this crime, and the large quantity of unidentified bodies and mass graves. Lastly, the Committee notes that the implementation of the recommendations made in its concluding observations on the State party's initial report remains limited.