Vote
Do you support the re-cycle of understanding the characters?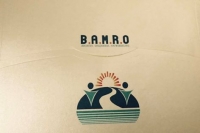 Report on the closure of Sana'a airport by the Arab Coalition
Report on the closure of Sana'a airport by the Arab Coalition
20 March 2017
Report Summary:
Sana'a International Airport is located 15 km from the center of the Yemeni capital in a northerly direction.
Sana'a airport plays a major role in its location for both travelers and humanitarian assistance, located close to the Yemeni provinces of Sana'a, Amran, Hajjah, Mahwit, Dhamar, Ibb, Al Baydae and Marib, Of population reaches 10 million people.
The Arab Coalition (led by Saudi Arabia), which has controlled the Yemeni atmosphere since the outbreak of the war in late March 2015, has banned all flights from this airport and then decided to close it completely from the month of March, August
The total closure of Sana'a airport has created a major crisis in the country and has been a major cause of the rise in unemployment which has already reached 3 million unemployed since the outbreak of the war. This closure also had very negative consequences on the current life of the sick people, students and businessmen
That said, more than 2,000 people need to go abroad for medical care in hospitals specializing in the treatment of cancerous tumors, diseases and heart surgery, the brain and nerves.
Already 150 non-rescued people have died.
1130 people with serious injuries also need urgent transport to specialized hospitals and can not leave other airports since it takes 20 hours to reach the nearest airport and travel costs Have been doubled.
The closure of the airport also prevents the receipt of aid from the United Nations and the Red Crescent that the people need and also blocks Yemeni businessmen who can not leave Yemen.
The closure of Sana'a airport is a flagrant violation of human rights and economic strangulation significantly in Yemen by limiting the freedom of businessmen who mainly reside in the capital Sana'a.
The war in Yemen has damaged the industrial and commercial sector in general, and the resumption of commercial flights is extremely urgent to put an end to the economic chaos that the country is facing.