Vote
Do you support the re-cycle of understanding the characters?
In response to the invitation of the United Nations, our organization, BAMRO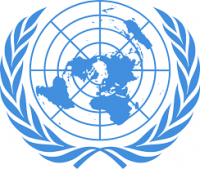 In response to the invitation of the United Nations, our organization, BAMRO
In response to the invitation of the United Nations, our organization, BAMRO, will participate on 23.09.2019 in the high-level meeting of heads of state, leaders and representatives of several international rights organizations. Depending on the nature of our organization's concerns about human rights and human development issues, we will also participate in the meeting on the issue of sustainable development and in particular that of the climate change, the reasons for this change and possible solutions to deal with the consequences of this problem. Fossil fuels are at the forefront of the elements that have a strong impact on our climate. Over the past 150 years, industrial countries have produced a very large amount of fossil fuels such as oil and gas. The use of this type of energy produces greenhouse gases that make up an invisible layer. The production of these greenhouse gases contributes to the increase in the temperature of the Earth's atmosphere and oceans, which reflects a sharp increase in heat on the earth's surface. This is also called global warming.
Other reasons contribute to this phenomenon, such as deforestation. Trees absorb a large amount of CO2 from one of the greenhouse gases and release oxygen, which is essential to our survival. The Amazon rainforest, the "lung of the earth," is a major contributor to keeping this balance on earth. Unfortunately, the recent wildfires in the Amazon have affected much of its surface, threatening the lives of many of the creatures as well as the climate on earth in general. Another example impacting global warming is the rearing of cows, particularly their mode of consumption which affects the storage of greenhouse gases. When cows feed, methane gas accumulates in their digestive system and then releases with faeces. This may seem unreasonable, but if we see the number of cows worldwide (1.5 billion) the effect of these emissions will be worrying.
Consequences of global warming:
Increasing the temperature, the average temperature on earth has increased by 1 degree since 1850. The last three decades have been the warmest. Since 2001, 16 over 17 years have been the warmest on record.
Change in rainfall since the beginning of the 20th century.
Changing seasons in several regions of the world.
Our organization very much hopes that this meeting will bring feasible solutions to limit the damage and stop this degradation of the climatic conditions on our earth.