Vote
Do you support the re-cycle of understanding the characters?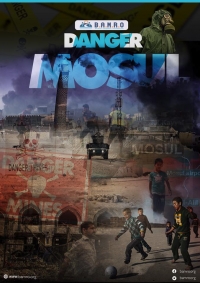 Executive summary of a report on human rights on war remnants remaining
The Belgian Organization for Human Rights and Development (BOMRO) sent an emergency bulletin to the United Nations requesting that the Committee of Experts be sent to detect and treat the remains of war to help the Iraqi government to organize the liberated areas of the terrorist organization.
This said the abundant mines have caused the death of more than 30 people in the last three months in the city of AL Mosul.
The family of Mahmoud al-Mashhadani, is one of the most recent victims to whom an explosion of mines in the garden to cause the murder of three children and reached the rest of the family of injuries, and when the members of our organization The civilian hospital has heard multiple incidents, the remains and remains of war have had a negative impact on the city's population, be it the impact of explosive noises that explode without Hamas and left behind the panic and fear or those planted in the football stadiums and hit and exploded and directly killed and injured those present,
Our organization also noted the presence of a large number of mine remains on the roofs of schools, places of worship and public places. Our organization called on the UN High Commissioner to intervene quickly to protect civilians and ensure the security of the city.