Vote
Do you support the re-cycle of understanding the characters?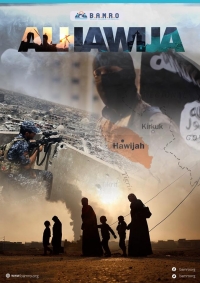 Executive summary of a report on human rights and the use of civilian shields by terrorist organizations
Our organization was informed that the terrorist organization Daech had called for the arrest of Sheikh Muhammad Nasser al-Jubouri in the northeast of the city of Hawija and his son on the evening of Friday 22/09/2017.
We were also convinced that the terrorist organization had asked for the placement of human barricades near the Al-Karama school next to the entrance to the Alriyadh neighborhood in order to prevent the Iraqi army from saving civilians under the influence of Daech.
Our organization has received many requests from local families who want governments and organizations to find a quick solution to their day-to-day situations, especially as the city is experiencing a food shortage and a great lack of medicines since one year.
We immediately made an urgent appeal to the United Nations High Commissioner for Human Rights in Geneva, which contained urgent requests and recommendations aimed at helping civilians and alleviating their suffering.