Vote
Do you support the re-cycle of understanding the characters?
Arrest and forced disappearance of underage girls in Iraq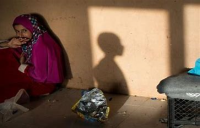 Arrest and forced disappearance of underage girls in Iraq
Arrest and forced disappearance of underage girls in Iraq
The United Nations-affiliated committee on enforced disappearance has received a report from several human rights organizations on the enforced disappearance of underage girls in Iraq. The report included the case of Ivan Hatim Daham Abbassi, as an example. The girl was arrested by a force affiliated with the intelligence service of the Iraqi province Salah Eddine. According to the complaint, the committee asked the government about the situation of the victim.
After midnight on September 24, 2019, five cars of forces affiliated with the intelligence service, led by officer Ahmed AlZirgawi, stormed the village of Albu Dour, south of Tikrit in the Salah-Eddine province. The villagers were in a state of shock. A number of village houses were searched, including that of the victim, who has just turned 17. The girl was forcibly taken to a location hitherto unknown.
Since the month of 10.2019, Iraq has experienced several cases of enforced disappearance, which places the country among the most affected by this phenomenon of enforced disappearance worldwide.
The International Convention for the Protection of All Persons from Enforced Disappearance prohibits exposing anyone to enforced disappearance. It also confirms that no exceptional circumstances should be taken any longer, whether it be "a state of war or the threat of war, internal political instability, or any other exception, to justify an enforced disappearance". The convention implies any signatory state to take appropriate measures on the behaviors identified in article 2 "by persons or groups of persons acting with the permission, support or approval of the state and bringing those responsible to justice ". Article 4 of the convention obliges "states to consider enforced disappearance as a crime in their criminal law"
Finally, our organization calls on the United Nations committees to do what is necessary to prevent this from happening in the future.